Vulgar Boatmen – You And Your Sister RELEASED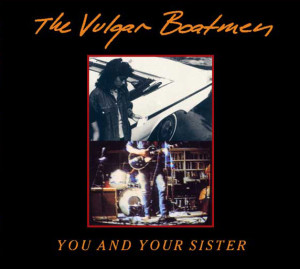 On Saturday, November 28, The Vulgar Boatmen took the stage at the State Street Pub in front of a sold out house packed with ardent fans and joined by fellow travelers The Mysteries of Life.  The Boatmen played the entire You and Your Sister in order from beginning to end, and then unleashed a bunch more live classics.
This marked the first release of the 25th Anniversary Remastered CD version of You and Your Sister, via TimeChange Records. The CD includes three bonus tracks and is housed in a deluxe 6 panel wallet, featuring liner notes by NPR's Ann Powers.
The CD is now available in stores and via Irvington Vinyl's website.