Spring 2017 Releases: The Last Four Digits LP/CD & Chemotherapy 7″
Two new Timechange releases are headed to production .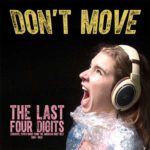 The Last Four Digits – Don't Move LP/CD has been in the works for some time.  One of Indy's pioneering new wave bands, this release compiles the best tracks from both the original Last Four (4) Digits and subsequent Last Four (Five) Digits lineups.  The original band recorded and released The Big Picture 7″ EP in 1981 on Hardly Music and a cover of Captain Beefheart's "Diddy Wah Diddy" on Gulcher's Red Snerts compilation.  While the latter lineup recorded, that band's tracks are just now seeing the light of day and comprise Side 2 of the vinyl release.
The LP is a limited edition of 500 copies and each will include a CD of all of the vinyl tracks plus a bonus live show recorded at CBGB NYC in 1983.  The CD will also be available separately for those who just want the digital medium.
Chemotherapy's 12 track hardcore EP was self released by this suburban Indianapolis (Carmel) band in just 300 copies which are now quite rare.  Timechange is pleased to offer a replica reissue of this classic in an edition of 500 copies.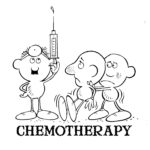 UPDATED: Both releases are schedule for late spring/early summer 2017.